Meet The Rural Mail Carrier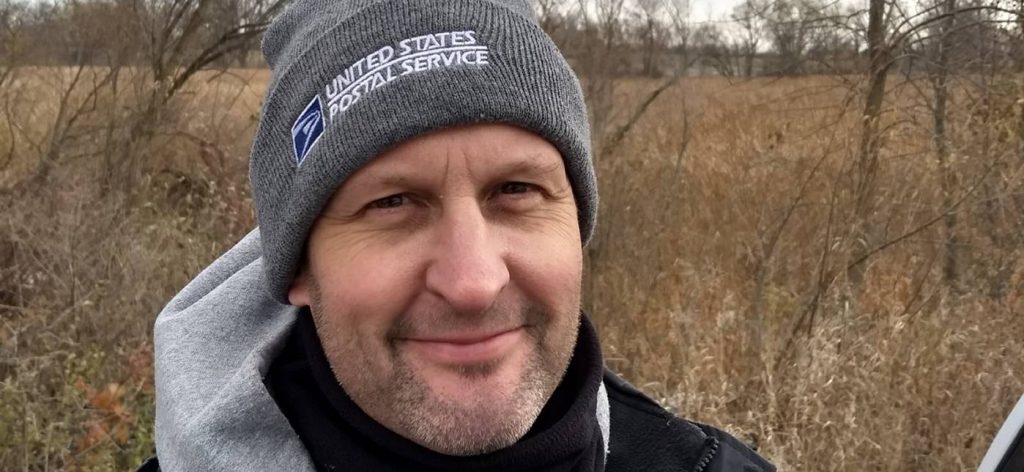 My name is Mark. I currently work as a full-time rural mail carrier in Minnesota. I started out as a part-time RCA (Rural Carrier Associate) back in 2003 as a way to help pay the bills after getting laid off from my previous job with a software company.
To say it was an "eye opener" starting life as a rural mail carrier would be a major understatement. I had no idea what to expect and what I was to encounter at my new job. I went from going to work with a briefcase at my old job to going to work with a box at my new job!
Who would have ever guessed that 17 years later, I would still be working at the Post Office?  Certainly not me!  I always thought the cons of the job always outweighed the pros – especially as a part-time RCA. Those of you who have toiled for years as an RCA waiting for someone to finally retire so you could bid for their full time route know what I'm talking about.
There were so many times when I thought to myself, "This is it! I can't take it anymore." The last minute phone calls to cover for a regular, the crappy weather, vehicle issues, virtually zero benefits… it's a tough job to stick out for most people. Luckily I had another job with my own business to help with the income but not too many people can do that either.
Needless to say, one of the "old-timers" in our office finally retired in the fall of 2019 and I was next in line for seniority. It took nearly 17 years but now I am full-time with my own route and benefits that are actually pretty decent.
This website is a work in progress and something I hope to continue to add content to over the next several years as I drive the back roads of Minnesota through all kinds of weather in my new life as a full-time rural mail carrier.