Rock Rooster 6 inch Waterproof Soft Toe Leather Work Boots
For those of us who work as rural mail carriers, we are exposed to some of the most brutal elements on a daily basis. Whether it's dealing with rain, mud, snow, wind, etc. it's very important to wear the proper clothing and gear to not only protect your body but also make you more comfortable doing your job.
I have tried many different non-winter work boots in my nearly 20 years of delivering mail as a rural carrier. Some boots have been pretty good and others have been really bad. It's really difficulty to find a work boot that's both comfortable as well as functional and based on my experience wearing these Rock Rooster AK639 boots, I think these are probably the best all-around boots I have found so far.
They come in both insulated and non-insulated. I use the non-insulated ones and can say that they do well for me at temps above 30F.  Looking at them, I was afraid they were going to be too heavy for extended use on a regular basis but they are surprisingly lightweight and extremely comfortable. 
Lightweight and extremely comfortable
CoolMax technology keeps your feet from overheating and wicks away moisture
Waterproof membrane keeps water out while venting moisture
High quality horse leather
Come in both insulated and non-insulated 
Available in both soft toe and hard toe versions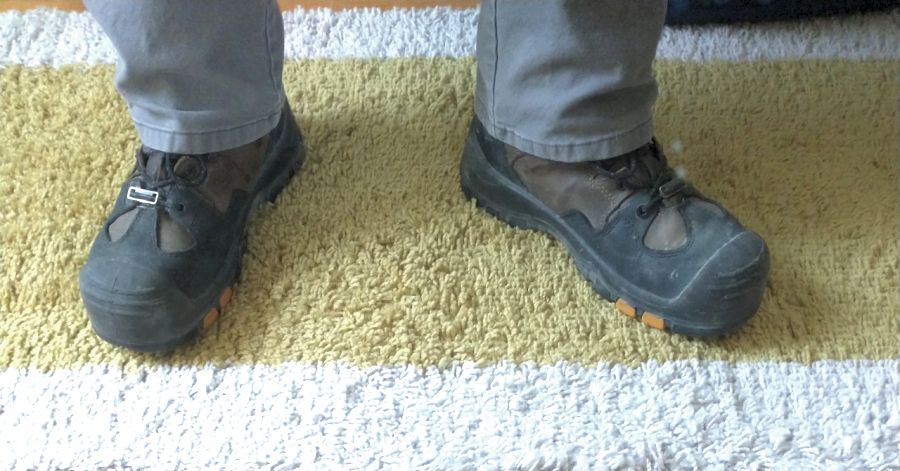 I wear them during the 30F-75F days of the year and am really impressed by their CoolMax technology which allows for moisture wicking and quick drying.  Best of all, I can attest to the fact that they are definitely waterproof. Many work boots claim to be waterproof and fail to deliver. These boots do not. I have worn them in mud, slush, snow and water covering the entire tops of the boots and my feet always stay dry. If you're looking for a great waterproof work boot, I would definitely recommend these for your rural mail carrier route.
Save 15% Off Your Boots!
Use the promo code "RURALCARRIER" when clicking the button below and receive 15% off.
LEARN MORE